MPGoMatic rolled out of the garage office and onto the streets one hot summer night in 2007. Born with the soul of the enthusiast and the wallet of those squeezed by the double-whammy of sky-high gas prices and rising interest rates. Covering a new beat with both eyes out for the consumer, MPGoMatic tackles the tough topics. It's not a beauty show. It's not a what if scenario. America needs cars, trucks, vans, and SUVs that get great gas mileage, and we need them now. At last it seems that the automakers are finally in tune. Those that aren't will be left by the wayside.
Version 1.0 of MPGoMatic hit the streets with hand-tuned HTML and a hot rod heart. Version 2.0 makes changes, some cosmetic, most to the underpinnings. We're building a chassis to carry the site to the winner's circle.
Here's a roundup of some of our most popular stories of Summer 2007 …
Fuel Efficient Honda Diesels Headed to America
Honda builds an array of high MPG diesel-powered vehicles that are currently available in Europe, but not in the United States.
Rumour has it, the first fuel efficient Honda diesel engines are slated to arrive here in the United States in the 2009 model year.
We're having a tough time waiting …
---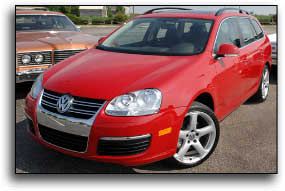 2008 VW Jetta SportWagen
The Jetta SportWagen should be a boon for VW and will ultimately be available with three different power trains, starting initially with a 170 horsepower (HP), 2.5-liter, five cylinder engine. The 2.0T, with a 200 HP four cylinder engine will follow, while the diesel-powered 2008 Jetta TDI SportWagen is expected by early spring …
VW Jetta SportWagen, continued

---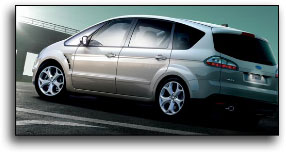 The High MPG Ford Minivan That You Can't Buy
By all accounts, the Ford S-Max is one of the sweetest minivans ever to roll off an assembly line … but sadly, none of those assembly lines can be found in North America. The Ford S-Max is currently being produced in Belgium and China. For whatever reason, Ford has not committed to bringing the sleek seven-passenger to the good old USA. For Henry's sake, get off the fence
---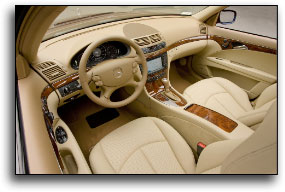 The Highest MPG Luxury Car Sold in the USA Isn't a Hybrid
When you use the MPGoMatic mileage calculator to compare the fuel costs of this lux-o-tourer against other luxury cars, it really shines. The vast majority of the luxury cars sold in the United States require pricey premium gasoline for their high-compression engines. But not this baby …
Highest MPG Luxury Car, continued
September 21st, 2007
Search MPGomatic
Custom Search
Similar Posts
.